Member
Mr. Paco Donato
Classification
Object Stone – Keisho seki
Boat stone – Funagata ishi
Poetic name
'Ukifune'
'Drifting boat'
Origin
Italy (Liguria – Val Graveglia)
Measurements (cm)
L. 34 – D 8 – H 7,5
The shape of the stone alludes to the boat in perpetual motion, and therefore never sheltered in a safe harbour.
The installation suggests, through a representation of the Genji monogatari tale, an analogy between the princess Ukifune and the boat, ferried down the river of life towards an impossible love, and poised between what is beautiful and what is precious.
The daiza was created by member Mr. Giorgio Rosati.
[For further information: https://genjimonogatari.it/capitoli/capitolo-51-ukifune/ ]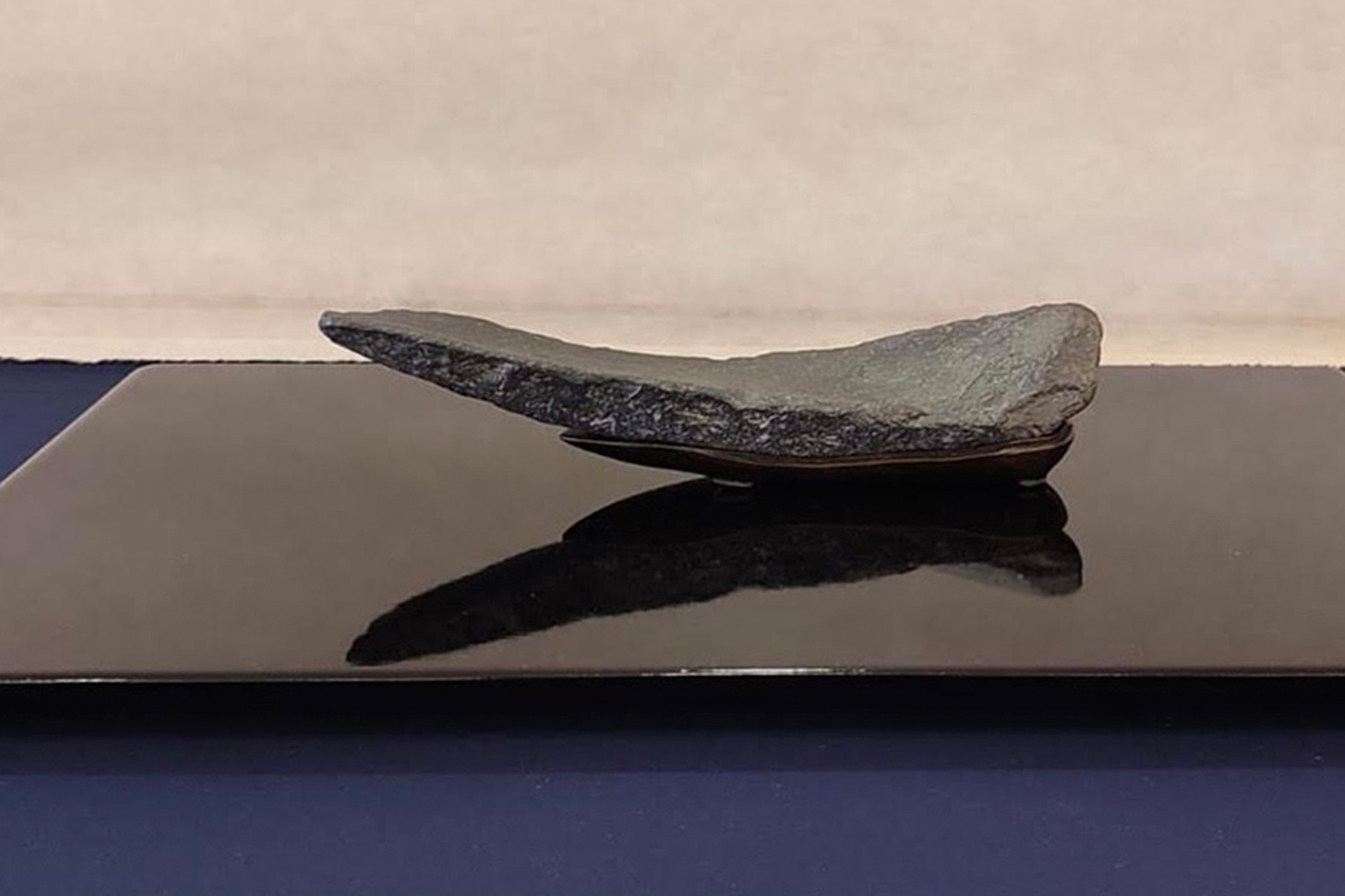 Socio
Paco Donato
Classificazione
Pietra Oggetto – Keisho seki
Pietra barca – Funagata ishi
Nome poetico
'Ukifune'
'Barca alla deriva'
Luogo di origine
Italia (Liguria – Val Graveglia)
Dimensioni (cm)
L. 24 – D 8 – H 7,5
La forma della pietra allude alla barca in perenne movimento, e dunque mai al riparo di un porto sicuro.
L'allestimento suggerisce, attraverso una rappresentazione del racconto del Genji monogatari, un'analogia tra la principessa Ukifune e la barca, traghettata nel fiume della vita verso un amore impossibile, e in bilico tra ciò che è bello e ciò che è prezioso.
Il daiza è stato realizzato dal socio Giorgio Rosati.
[Per un'approfondimento: https://genjimonogatari.it/capitoli/capitolo-51-ukifune/]